Products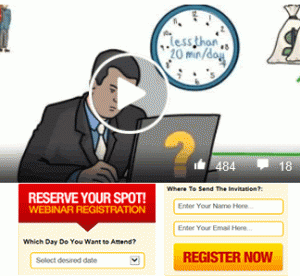 Earning on Autopilot - Own a Ready-Made  Vacation Rental Directory for Your City
This is not about how to build a website (we've already done that part for you). It's about how to build wealth by becoming the go-to online resource for vacation rental homeowners in your area… and for the travelers who are searching for a unique place to stay. No technical prowess required.
In my upcoming free webinar, you can learn how to efficiently start your own vacation rental business and claim your own vacation rental territory.
——————————————————————————————————————–


Breakaway Internet Marketing - Strategies to attract, retain, and monetize website traffic
In John Romano's Breakaway Internet Marketing book he shares the actual techniques used to make his clients and himself millions of dollars.
This book is easy to understand for "non-techies" and includes strategies that can help even the most seasoned and advanced Internet gurus.
This book will be available in December, 2016.
————————————————————————————————————————–
Invest in Domain Names - Tips and Strategies to Maximize Your Profits
John Romano has been successfully buying and selling domain names since 1998.  In his eBook, "Invest in Domain Names" he'll show you step-by-step how you can do the same.
Imagine being able to purchase a domain for $9.00 and resell it for fifty times that amount in a relatively short period of time. Discover the reality that the domain gold rush is far from over. Find out how keywords are important in buying & profiting from domain names. Learn the domain flipping expertise of professional domain brokers.
 
——————————————————————————————————————————
100 Ways to Keep Your Children Safe Online - The Guide for Parenting in a Digital World
John Romano is a father and Internet expert.  He believes the Internet offers a world of opportunites. But, without the proper instructions, it could become a very dangerous place.
As a parent or guardian, you can minimize the threats that your child faces. This eBook gives you invaluable information on online safety and how to shield your child from the dangers of the Internet.
     *** 100 percent of the proceeds from this eBook will be donated to charities that help children. ***


——————————————————————————————————————————
How To Successfully Rent Your Vacation Home - A Step-by-Step Guide
For over 10 years, John Romano has been involved in all segments of the vacation rental industry. He owns and manages multiple vacation rental properties, launched several vacation rental portals and communities, and has been quoted as an expert in the industry by many top media outlets including MSNBC, Fox News, USA Today, The New York Times, The Chicago Tribune, Kiplinger, & more.
John shares his proven system for successful self-management of vacation rental properties and guides you through the process of turning your rental into a money making investment. This step-by-step guide is an excellent resource that you'll refer to now and many times over.