As a web developer, I know the power of the Internet. As a parent, I know its pitfalls.  Wearing both hats, I have published my ebook, "
100 Ways to Keep Your Children Safe Online: The Guide for Parenting in a Digital World
." The book has allowed me to share my expertise as an Internet consultant and as a father of two boys, a 6-year-old and a 4-year-old, to help other parents protect their children from nefarious computer users who may be using the Internet to harm or exploit children. My company
Read more
29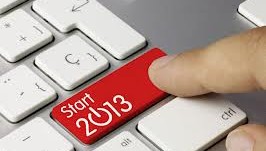 It's that time of year again, when we ring in the new and make plans for the year ahead. Not everyone likes to make New Year's resolutions, but unless your online marketing program is rock solid (don't worry, nobody's is), there's no better time to commit to improvement. So, if you don't like to commit to New Year's resolutions, consider this just a new tip sheet for achieving your marketing goals in 2013:
(more…)
...
Read more
12